Few days back, there were reports that Pahlaj Nihalani would be removed as the chief of CBFC. Well, we had our own doubts on this news and thought that it could be fake. But no, this news is true and today, Pahlaj Nihalani has been sacked as the Chief of CBFC.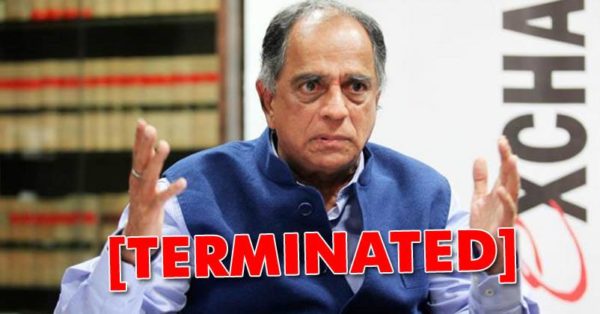 Want to know who replaced him? Well, it's Prasoon Joshi, the renowned lyricist! There were also reports that Chandraprakash Diwedi, Madhur Bhandarkar and Prakash Jha were being considered for this position, but at last it's Prasoon Joshi who has taken his position.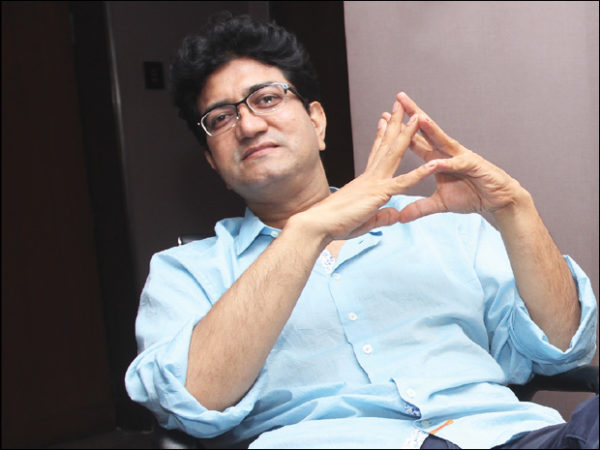 Prasoon Joshi is one of the best lyricists and writers and will surely do justice to his post. We all know how Sanskari Pahlaj Nihalani was; he always suggested unwanted cuts in the films and in return, people would target his "Sanskari" behavior. Hope there are no more controversies now.
Here's how Twitter reacted;
Wonder what Prasoon Joshi has in store for us!
Wonder what prasoon joshi has in store for us

— Ansar Ali (@BenkeiJr) August 11, 2017
Der aaye durust aaye!
As they say, Der aaye durust aaye

— Tushar Shetty (@Tushar_Shetty) August 11, 2017
Second good news!
This is the second good news I have heard with BJP in power. The first being Smriti Irani's

— SUHITA MAZUMDAR (@suhitamaz) August 11, 2017
Did you know?
Very Few People Know That #PahlajNihalani Got Sacked Because He Couldn't Stop Jab Harry Met Sejal From Releasing

— Ankit Mor (@AnkitM03) August 11, 2017
Brain Sense!
Finally. Some brain sense.

— Sheil La (@sheilgoa) August 11, 2017
Right choice!
It's a same guy who made tary zamee pay , if yes then right choice & good luck.

— Samir Dave (@SamirDa95404831) August 11, 2017
LOL!
#PahlajNihalani Sacked!!

Now even he like #HamidAnsari will feel that Minorities are insecure in INDIA!! 🧐

— Bakchod Kutta (@DoobeyJi) August 11, 2017
Power of media!
You succeeded in your mission, it was unrelenting campaign by @fayedsouza ,thats power of media

— Dr Narain Rupani (@DrRupani) August 11, 2017
At last people are relieved that there wouldn't be unnecessary cuts in the movies from now on. What's your opinion?
The post Pahlaj Nihalani Terminated! Twitter Is Super Happy To Meet The New CBFC Chief! appeared first on RVCJ Media.