Bollywood's cute singer Udit Narayan's son Aditya Narayan doesn't have many achievements on his side. He has hosted multiple seasons of Zee TV's singing reality show Sa Re Ga Ma Pa and has done some playback singing. He made an acting debut in Bollywood with horror film Shaapit but it didn't work out.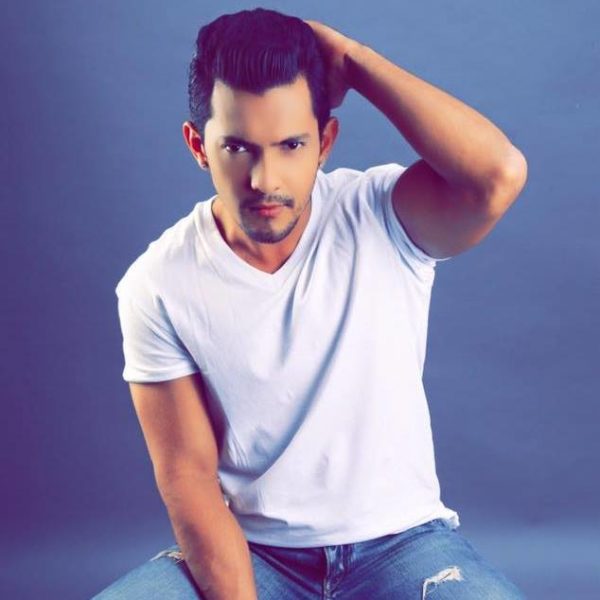 Lately, Aditya has been in news for misbehaving with an airport official in Raipur. On 2nd Oct, when Aditya was stopped by airport staff in Raipur and was asked to pay for the extra luggage, he indulged in a fight with him.
Not just he refused to pay the full amount of 13000, he was also filmed intimidating him. In the video that went viral, Aditya was seen yelling, "Mumbai pahunchne de, teri chaddi nahi utaari toh mera naam Aditya Narayan nahi"
He also said-
"I will see you in Bombay. At some point or the other, we will reach Mumbai and then we shall see."
Now there's a new update in the matter. One of the college mates of Aditya named Shruti Vojhala has come out and revealed that he had misbehaved with security guards in college too for which he got suspended.
She tweeted –
I remember him being suspended from college for a week because of misbehavior with security guards.
Old habits die hard.#AdityaNarayan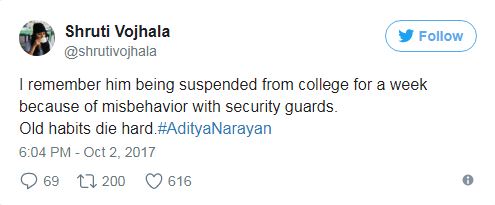 In another tweet she said-
No. Different. Just happened to see the suspension notice on the notice board.
Soon, Aditya's fans started trolling her and asked her to apologize. To which she replied-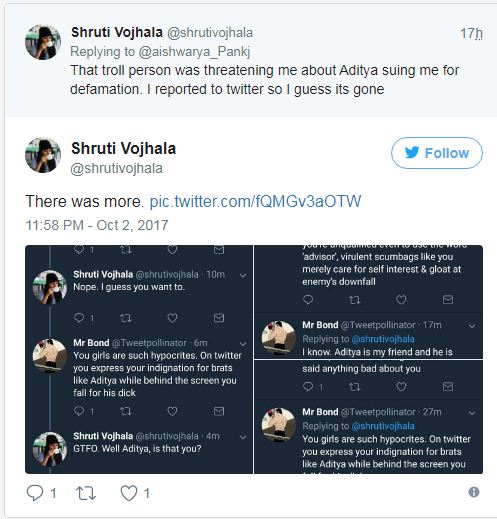 Why should I apologise to #AdityaNarayan? I'm not running any propaganda here. It was a personal account I narrated.
Just to be clear.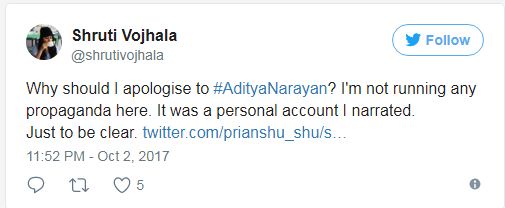 We are waiting for the reaction of Aditya now.
The post Aditya Narayan's College Mate Reveals That He Was Suspended For Misbehaving With Security Guard appeared first on RVCJ Media.